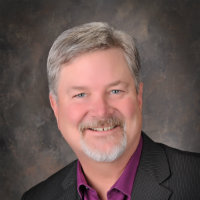 C : (928) 910-9484
Email:simonfortrealtor@gmail.com
Hi, Simon Fort here with Arizona Prime Real Estate in beautiful Prescott Arizona.
When hiring me as your listing agent you are hiring over 25 years of marketing experience and 35 plus years in business. Over the last 25 years I have had the responsibility of managing multi-million dollar marketing budgets which has afforded me the ability to determine what marketing channels work and which don't. Putting this knowledge to work for you ensures a quick sale for the most amount of money possible. Working together we will prepare your home for sale. Making that good first impression is critical. From staging, pricing, timing, photography and the preparation of your marketing materials
including web presence, flyers, email blasts and signage, you will be hard pressed to find someone that spends more time and effort into marketing homes.
As your buyer agent - this is my promise to you . . . I will provide you all the facts so you can to make prudent decisions. If I think you are best served by a certain action, I will lay out the pros and cons so that you can decide. If I think a different direction is warranted I will find a solution to make it happen. And, when it comes down to difficult situations I promise to use my 30 years in business to negotiate the best outcome for you.
I am Simon Fort – You can reach me at 928-910- 9484.
Here are a few customer reviews: --
If you're interested in buying or selling a home in the Prescott area, you need to do yourself a favor and contact Simon Fort, a local realtor with Arizona Prime Real Estate. He grew up in Prescott and has 20+ years' experience as a marketing professional. He recently provided my wife and I with a most outstanding experience when selling our house. His pre-sale guidance provided us with the specific info we needed to get it ready for sale...and it paid off. Within 8 hours of listing, we received our first offer. Within 24 we had several more. In the long run, we ended up selling for more than our asking price and closed within a few weeks. So our hats off to Simon for his dedication, expertise and spot-on evaluation
of the local market. He more than met our expectations and turned what can be (for most) a chaotic experience into a smooth transition. Thanks again, Simon. - eddmo
My husband and I could not have found a better real estate agent, from first speaking to him all the way through the entire process! He was there every step of the way. Above and beyond what I believe any other agent would have done. We were buying from out of state and he took care of everything there that we could not do ourselves and he still is, even though the house has closed escrow! What a great guy. He is so easy to work with, nice and funny too. We are so happy we choose him for our agent. THE BEST! - tandl Beaudette
Sold home in two weeks. Very professional and helpful! Provided a weekly update on progress before sale and right up to closing. Knows the Prescott area and market. Highly recommend Simon. - calmorrison4
Simon Fort did a fantastic job for us right from the beginning he gave us good advice on what were the best things to do to prepare our house to go on the market. He was always there when we had questions guided us when it came time to make a counter offer to the buyers. Simon is the best Real estate agent we have ever dealt with a complete professional from start to finish. He helped us sell our house in just 14 days. If we ever need a real estate agent in the future it will be Simon and we recommend him to everyone we know that is looking for a real estate agent. Simon is the best. – mlververios
Simon Fort was very helpful throughout the whole process. I live out of the state where the house was sold, and he, in my opinion went beyond the normal scope of an agent to help with this process. Communicated on a regular basis with how the house was progressing with the sale. to closing. – smilldy
We were in the market for a larger home and also needed to sell our home. Simon was with us every step of the way; he was patient and knowledgeable in the process. Simon was able to guide us in how to get the most for our sale while helping us navigate the buying process. His experience in marketing sold our house in one day! He was easy to communicate with and responded quickly to any calls or emails. He went above and beyond our expectations as buyers and sellers. We feel really lucky to have had his help and expertise. - user21956329
Simon did a wonderful job in selling this property. He is knowledgeable on the best networking sites and got us good visibility on our property. His open house was quite a success. He kept us informed every step of the way which gave us confidence and peace of mind. I can wholeheartedly recommend Simon for your real estate needs. - dmercado11
Simon is one of the best real estate professionals you will find in the Prescott area. His many years of marketing experience allowed him to determine the best strategy for the sale of our home. His analysis of our home was extremely accurate and allowed us to obtain the sales price we were expecting. His attention to detail and the personal service we received was way more than we anticipated. Simon went out of his way on many instances to help us maintain our home while we were out of town. With his knowledge of the Prescott area, I can guarantee that you will not be disappointed if you enlist his services to either sell or purchase your next home. - Deborah J.
After having our house on the market through another Realtor, we went for almost a year, with no activity. A friend recommended a Realtor by the name of Simon Fort. How lucky we were! The first day our home was listed with Mr. Fort, we received an offer! We knew then and there we had made a very wise choice! It was our decision to turn down the offer, but a little later we received another offer which we accepted. Because we live in a different state, all our dealings with Mr. Fort were by email or phone. We could not have had an easier time during the process had we been there in person. He was on top of every situation, including repairs that needed to be done, to communicating with our neighbors, and so much more up to the final close. I wish we could have found Simon a year ago! - Rebecca G.