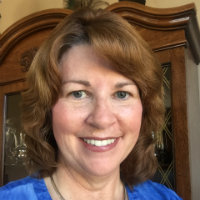 Email:kendallday2day@yahoo.com
Website:http://www.arizonaprimerealestate.com
Born in a M*A*S*H Unit in Ft. Huachuca (next to Sierra Vista) so long ago, I was raised in the same home for the first 17 years of my life, leaving home to attend ASU for College. My parents continued to live in their home for a total of 45 years. My first home to purchase was at the Peak of the Interest Rates at a whopping 21% - I felt grateful as it topped out at 24%. Lessons learned! Investments understood even at an early age of 19, I didn't want to rent. As an Arizona Native I have lived in different areas of our beautiful State. Formerly a Licensed Arizona General Contractor, my passion was designing and Building Custom Dream Homes for over 15 years. Working alongside Architects and Engineers, along with all the Sub-Contractors in unison, making a concept become reality is so satisfying. Your home is your Safe Place and Sanctuary, but your needs can change over time.
I have many different hobbies from crafts and music to Scuba Diving. While raising kids, I tended to "over-volunteer" from kids Sports Teams and Girl Scouts/Boy Scouts to working with Chamber of Commerce and even Building a Church. One day I hope to be a published author. Upon selling our home in Gilbert, I hypothetically asked my husband Jerry "If you could choose anywhere in the world, where would you want to live?" Thinking it would be in a Tropical Location, (with Scuba Diving in common) he answered, "Prescott Valley" without hesitation! We came up for a Day Trip, drove through some neighborhoods, saw Historic Downtown with the Courthouse and ended up at Watson Lake at Sunset – and Fell in Love all over again! It's so beautiful here with the mild four seasons, and has everything we need just like the big cities. Starting over is hard because of the unexpected -but it can also be the best thing to ever happen to you. "Never give up on a dream just because of the time it will take to accomplish it. The Time will Pass anyway."
Of course, you want to share what you love with your friends and family. A career in Real Estate was a natural choice for me because of the Code of Ethics. Helping others with finding their dream homes, or selling a home to make a change, is personally rewarding. I like to treat others as I would like my mother to be treated. Happiness comes from doing what you love – and I am a very happy person!